Culture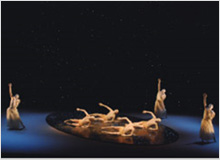 Have you ever experienced that knowing any overseas' music or art broadened your interest in the country of origin? Such excitement when in contact with different culture or arts, overpasses the language barrier and creates our desire to know about others or deepen our understanding. The Japan Foundation introduces variety of Japanese culture to people in the world from art, music, theater, cinema up to fashion or design.
Japanese-Language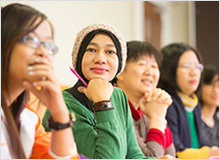 Introducing Japanese-language to overseas' people gives a big opportunity to enhance their familiarity or friendship to Japan. In order to let more people in the world to learn Japanese language, we have been improving the learning environment in each country by providing trainings to Japanese-language teachers, developing teaching materials, implementing Japanese-language proficiency test and so on.
Nihongo Partners
This program dispatches Japanese citizens as NIHONGO Partners mainly to secondary schools in Asia in order to support the local Japanese-Language teachers and students. The assignment of NIHONGO Partners is not only to support the educational activities of the local Japanese-Language teachers but also to spread the charms of the Japanese language and cultures through their learning support and cultural activities in and outside the classroom. Simultaneously, it is an opportunity for NIHONGO Partners to learn about their assigned country through exchange with their students, teachers, and the people of the community. This program aims to deepen mutual understanding and expand exchanges between Japan and Asia.
https://asiawa.jpf.go.jp/partners/
Japanese Studies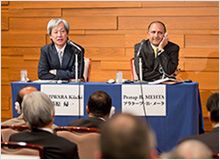 When overseas' people want to know or learn about Japan, it would be very encouraging for them to have a Japanese expert nearby in their own countries. Through eyes of such expert, they can understand more about Japan. The Japan Foundation has been conducting symposiums or joint projects in order to deepen the dialogue among experts of each country in addition to support overseas' researchers on Japan studies.