What is The Japan Foundation?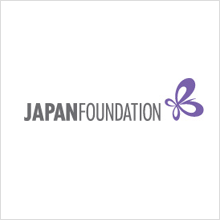 The Japan Foundation was established in October, 1972 as a specialized and the core agency that is responsible for Japanese international cultural exchange. The agency was transformed into the independent administrative institution (under the jurisdiction of the Ministry of Foreign Affairs) on October 1st, 2003. In 2004, The Japan Foundation reformed its organization according to the following sectoral programs and since then, it has been developing into more comprehensive and effective international cultural exchange programs, such as:
Promotion of arts and cultural exchange
Promotion of Japanese-language education and learning overseas
Promotion of Japanese studies overseas
Collection and provision of international exchange information as well as support to leaders who play in international cultural exchange, etc.
Three fields of Japan Foundation's activities
Message from Director General
Thank you for visiting The Japan Foundation, Jakarta website.
Pleased to meet you. My name is Takahashi Yuichi, Director General of The Japan Foundation, Jakarta. I arrived in Indonesia on January 24th 2020. This time will be my 3rd time working in Indonesia since my last assignment 7 years ago. I am delighted to be able to work again in Indonesia which I love so much.
Here, I hope we can work and improve the relationship between Indonesia and Japan through exchanges and interactions of the people. In addition, we also hope that many people will learn of our activities through this website. We are looking forward to your support and cooperation.
Warm regards,
Takahashi Yuichi